वासुदेवकलानन्त: सहस्रवदन: स्वराट् ।
अग्रतो भविता देवो हरे: प्रियचिकीर्षया ॥
vāsudeva-kalānantaḥ sahasra-vadanaḥ svarāṭ |
agrato bhavitā devo hareḥ priya-cikīrṣayā ||
Śrīmad Bhāgavatam 10.1.24
Saṅkarṣaṇa is a manifestation of Vishnu, and who is known as Ananta. Saṅkarṣaṇa appears as Balarama just before the appearance of the full fledged avatara of Kṛṣṇa.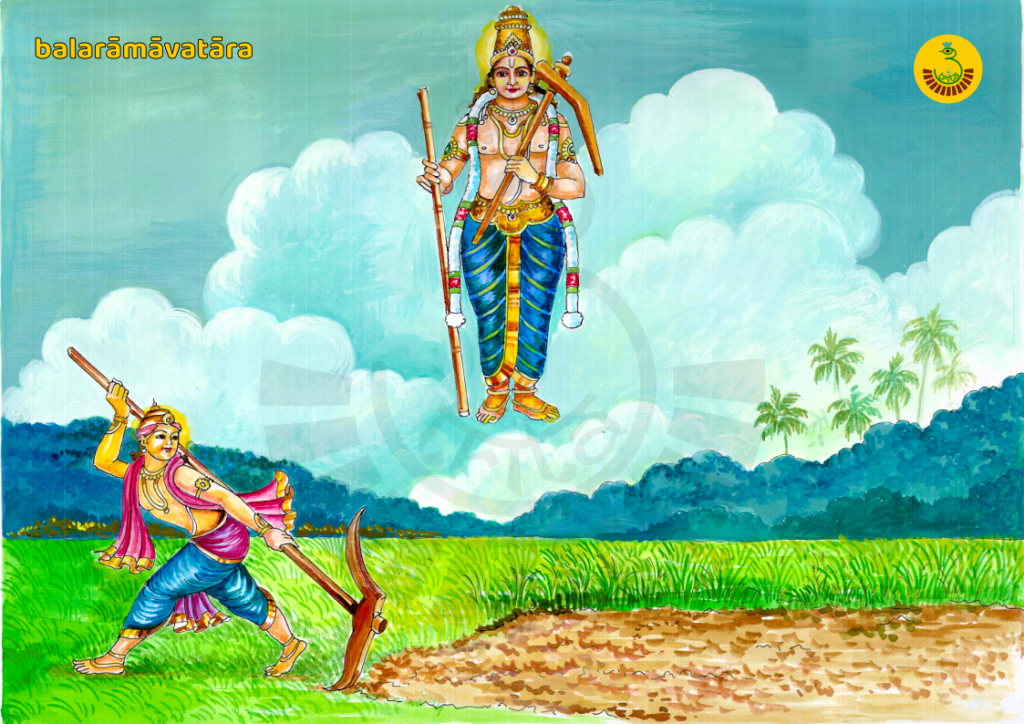 A short story of the balarama avatara
Maha Vishnu, through his amsha in "Adi Shesha" assumed the avatara of Balarama as the son of Vasudeva and Devaki.
Balarama, along with his brother Krishna killed their uncle Kamsa who was tormenting his own subjects. Together, they defeated many rakshasas and protected their fellow yadavas. Balarama was a very well regarded warrior and expert with the mace. Both Bhima and Duryodhana were his disciples. Balarama stayed neutral during the Kurukshetra war.
Watch a 9 minutes video from the movie Dashavataara (kannada) that shows the context of Balarama Avatara and the climax of the avatara.